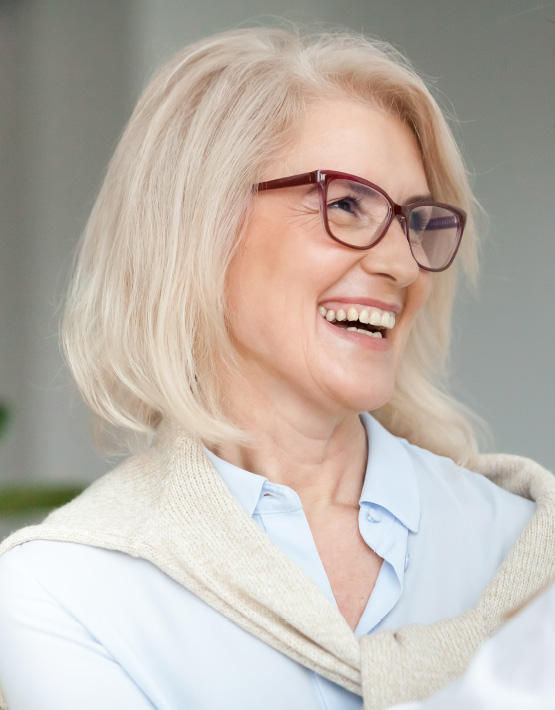 What Happens During an Eye Exam?
A comprehensive eye exam at Headwaters Optometry includes advanced diagnostic technology that allows us to get a clear picture of your eyes.
During an exam, we evaluate your depth perception, colour vision, eye muscle capabilities, peripheral vision, and responsiveness to light. We also perform tests to determine whether your eyes are focusing, moving, and working together properly.
Health Assessment
Before every eye exam, we'll discuss your overall health and family history, address your concerns, and give you time to ask questions.
The initial assessment allows us to determine any risk factors you have for eye diseases and helps us tailor the rest of the exam to your specific needs. The more information you provide, the easier it is for us to help you achieve clear vision.
Visual Acuity Testing
Now comes the part where you read the letters on the wall! Following the initial discussion, we'll evaluate your eyesight. This part of the eye exam is known as visual acuity testing. This test determines your prescription for glasses or contact lenses.
Various tools like the eye chart and phoropter are used to assess your visual clarity and vision sharpness during this part of the exam.
Eye Health Assessment
The ocular health assessment separates a vision test from a comprehensive eye exam. This portion of an eye exam is critical for diagnosing potential eye diseases.
Many common eye diseases, like glaucoma, age-related macular degeneration, and diabetic retinopathy, develop without pain or other symptoms. Eye exams help detect these diseases before they permanently damage your vision.
We often use retinal imaging to give us a clear picture of the internal structure of your eyes. We also use tonometry to check your intraocular pressure, a common characteristic of glaucoma. If further treatment is needed, we'll provide a plan and discuss your next steps.
How Often Do I Need An Eye Exam?
Our Investment in Technology Is an Investment in Our Community
We've invested in technology because we're invested in our community. Please book an appointment today, and discover the difference we can make in your health.
Our Location
Find us just off Broadway and John in the little white standalone building.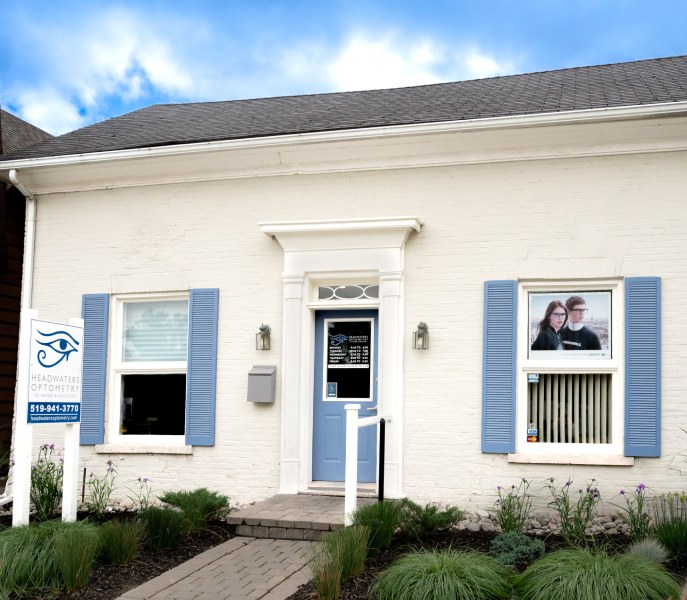 Our Address
230 Broadway

Orangeville

,

ON

L9W 1K5
Contact Information
Hours of Operation
Monday

:

8:30 AM

–

5:00 PM

Tuesday

:

10:00 AM

–

7:00 PM

Wednesday

:

8:30 AM

–

5:00 PM

Thursday

:

8:30 AM

–

5:00 PM

Friday

:

8:30 AM

–

2:00 PM

Saturday

:

Closed

Sunday

:

Closed
We are closed from 1 PM to 2 PM from Monday to Thursday for Lunch.
Our Brands