Comprehensive Eye Care for People with Diabetes
People living with diabetes understand they need to take particular care of their vision health. At Headwaters Optometry, we want you to receive high-quality treatment to preserve your vision for a lifetime.
We offer comprehensive diabetic eye exams including advanced technology to detect diabetic eye conditions at their earliest stages.
In line with the Canadian Association of Optometrists, we encourage our patients with diabetes to visit us annually for an eye exam, though we may suggest a more frequent schedule based on your unique needs.
Headwaters Optometry offers comprehensive diabetic eye exams. Call us today to book an appointment.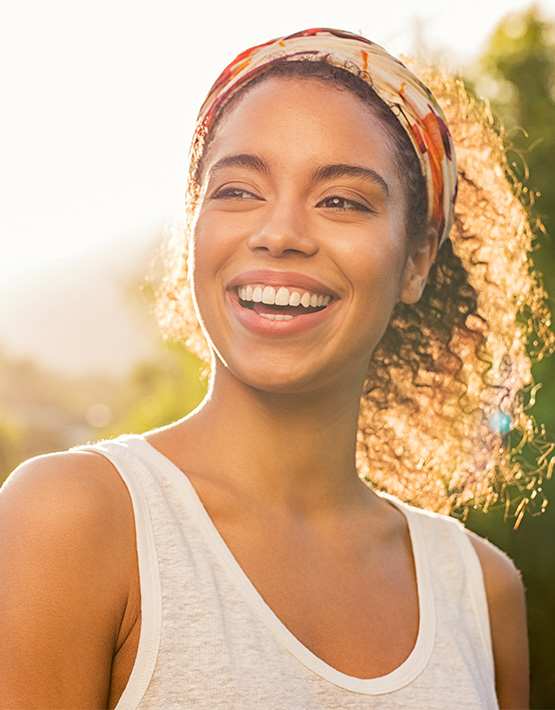 Diabetic Retinopathy
Diabetic retinopathy is the most serious eye condition associated with diabetes. It happens due to weakening or swelling in the blood vessels of the retina. If left untreated, it can cause blindness.
If your optometrist detects diabetic retinopathy, they'll likely advise some lifestyle changes and recommend working with your endocrinologist to manage your blood sugar and quitting smoking if you smoke.
If necessary, advanced treatment options include intraocular injections and laser treatment.
Cataracts & Glaucoma
While people without diabetes can develop cataracts, those with diabetes can develop them at a younger age. In advanced cases, cataract surgery can replace the clouded lens, or cataract, to improve vision. Sometimes, diabetic retinopathy can worsen after cataract surgery, which may lead to glaucoma.
Individuals with diabetes are twice as likely to develop glaucoma as the general population. When caught early, glaucoma can be treated with medication, eye drops, or laser surgery to preserve your vision. But if left untreated, it can lead to vision loss.
Optical Coherence Tomography (OCT)
To see and evaluate any swelling of the tiny blood vessels inside your eyes, we use our OCT device to take non-invasive, cross-sectional images of your retina. We use a Maestro OCT with angiography to evaluate and monitor eye conditions like diabetic retinopathy, glaucoma, and macular degeneration so we can provide accurate treatment.
Optomap
The Optomap allows us to take super wide-angle images of your retina to help us detect, track, and treat eye abnormalities or diseases. It lets us see 82% of your retina in one image, and we can save the image to compare it over time if needed.
Our Location
Find us just off Broadway and John in the little white standalone building.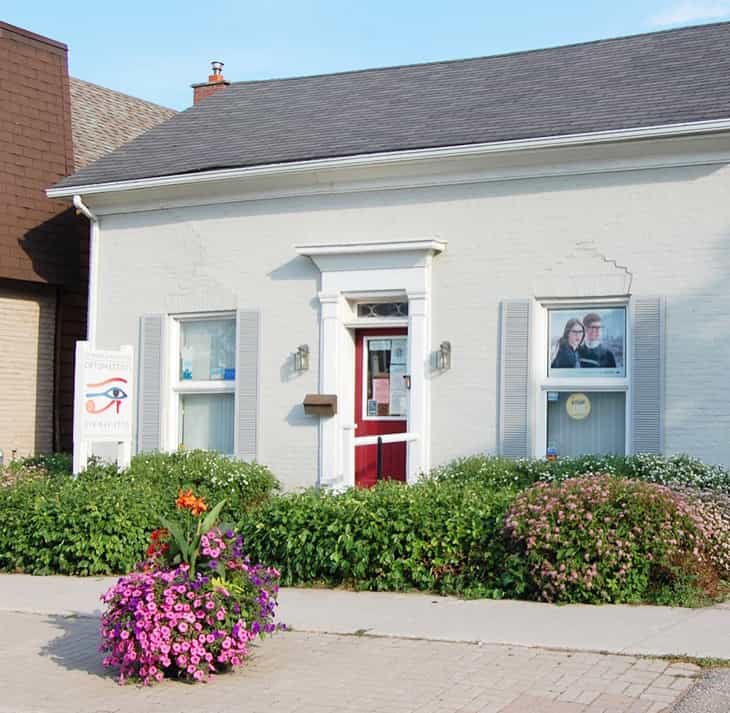 Our Address
230 Broadway

Orangeville

,

ON

L9W 1K5
Contact Information
Hours of Operation
Monday

:

8:30 AM

–

5:00 PM

Tuesday

:

10:00 AM

–

7:00 PM

Wednesday

:

8:30 AM

–

5:00 PM

Thursday

:

8:30 AM

–

5:00 PM

Friday

:

8:30 AM

–

2:00 PM

Saturday

:

Closed

Sunday

:

Closed
We are closed from 1 PM to 2 PM from Monday to Thursday for Lunch.
Our Brands