Protect Your Child's Vision Long Term
Myopia, also known as nearsightedness, is the most common visual impairment, and it's on the rise. The good news is that there is now technology available to slow the progression of myopia in children and protect them from serious vision issues and distance vision loss.
We can help manage your child's myopia. Call us today and book a children's eye exam.
The Risks of High Myopia
It's essential for your child to have regular eye exams to monitor changes in their vision. If your child is nearsighted, myopia control can protect them against developing high myopia.
Later in life, people with high myopia (-6.00 D or greater) are at a greater risk of:

What Is Myopia Control?
Myopia (nearsightedness) is a refractive error that develops and often progresses in childhood as the eyes grow. In kids with myopia, their eyes grow too long, so light entering the eye doesn't focus properly on the retina.
Specialized myopia control contact lenses and glasses lenses use the principle of myopic defocus to shift the eye's focus from behind the retina to in front of the retina. This appears to "trick" the eye into believing it's the right length so the child's eyes stop growing.
Research shows this is an effective way to slow myopia progression and keep a child's prescription lower as they reach adulthood when the eyes stop growing.
At Headwaters Optometry we offer the CooperVision's Brillant Futures program to help treat your children with Myopia.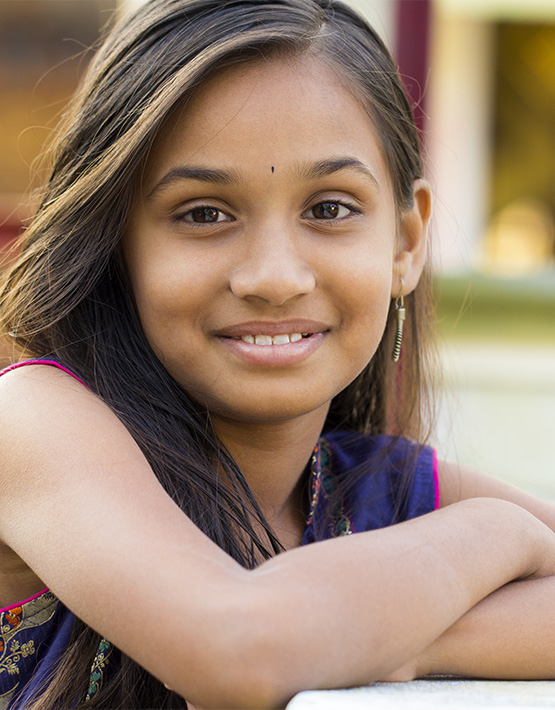 MiSight Contact Lenses for Myopia Control
While normal glasses will correct your child's refractive error, they won't control myopia progression. We recommend MiSight® 1 day contact lenses for our patients as young as 8 who need myopia control.
These disposable lenses are an excellent option for kids because there's no storage or cleaning required. Research found that over 3 years, MiSight lenses reduce myopia progression by 59% compared to normal single vision one-day lenses.
Other Treatments for Myopia Control
Atropine Therapy are daily drops containing low-dose atropine which show promising results for slowing the progression of myopia in children. Atropine drops make a significant impact on a child's vision changes and side effects from the drops are minimal.
Essilor Stellest Lenses are an award-winning eyeglass lens used to slow the progression of myopia in children. These lenses are non-invasive and easy for children to wear
Our Location
Find us just off Broadway and John in the little white standalone building.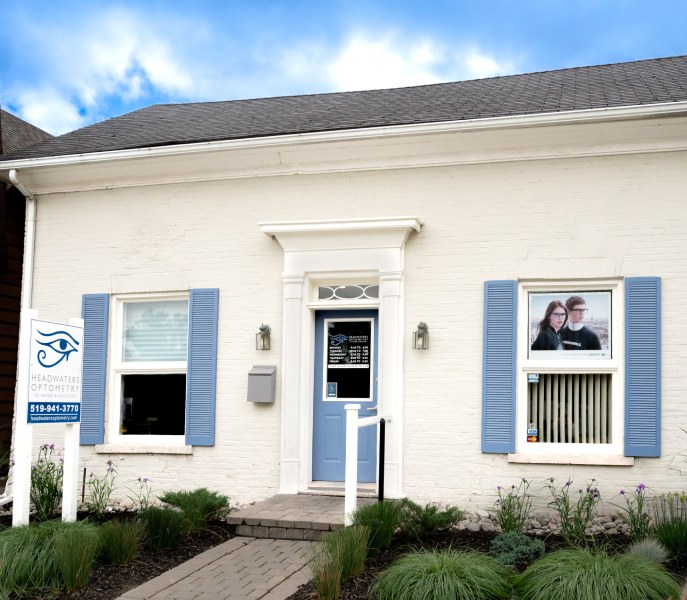 Our Address
230 Broadway

Orangeville

,

ON

L9W 1K5
Contact Information
Hours of Operation
Monday

:

8:30 AM

–

5:00 PM

Tuesday

:

10:00 AM

–

7:00 PM

Wednesday

:

8:30 AM

–

5:00 PM

Thursday

:

8:30 AM

–

5:00 PM

Friday

:

8:30 AM

–

2:00 PM

Saturday

:

Closed

Sunday

:

Closed
We are closed from 1 PM to 2 PM from Monday to Thursday for Lunch.
Our Brands