Eye Doctors Caring For Your Child's Future Vision
Your child learns new things about the world every single day. They rely on their vision for so many new discoveries, from reading a new book to playing outside. In fact, 80% of what your child learns comes from what they see.
In our children's eye exams, both you and your child should feel comfortable during the whole process. We're happy to explain to your little one what each of our optometry tools and devices does so they're calm and entertained along the way. Book your appointment today.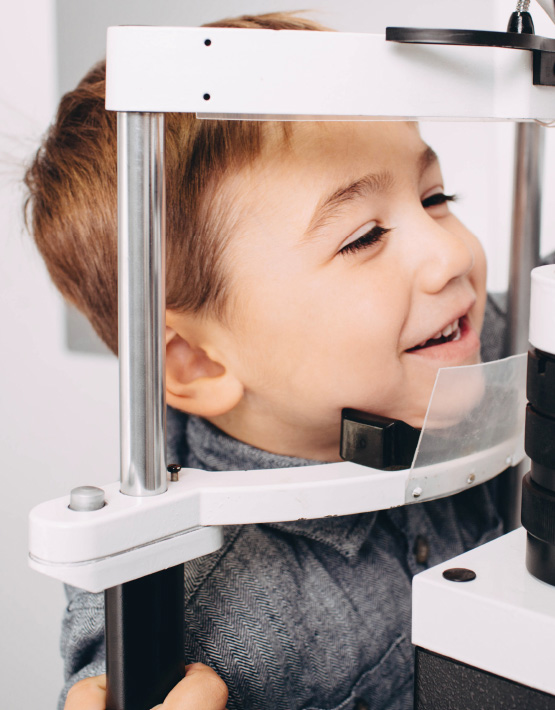 How Much Is an Eye Exam for Children in Ontario?
Your child's eye exams are fully covered by OHIP from birth through age 19, so you don't have to worry about budgeting for their visual health check-ups. This includes follow-up assessments but doesn't include the cost of glasses.
How Often Does My Child Need an Eye Exam?
The Canadian Association of Optometrists outlines the minimum recommended exam frequency for children (and adults). However, your optometrist may encourage you to visit more often if your child is at a higher risk of vision issues, such as myopia (nearsightedness).
The CAO recommends:
Infants and toddlers have their first exam between 6 and 9 months.
Preschool children have at least one exam between ages 2 and 5.
School-aged children have annual eye exams from ages 6 to 19.
Your child's eyes are growing along with the rest of their body, so it's important to catch any vision changes or conditions as soon as possible when they're easier to treat.
Common Vision Issues in Kids?
Children's eyes are different from adult eyes, so they need special care and attention. Children often don't know that what they're seeing is different from anyone else, so they may not be able to communicate any issues they're having.
Here are some of the common vision problems we see in kids.
Our Location
Find us just off Broadway and John in the little white standalone building.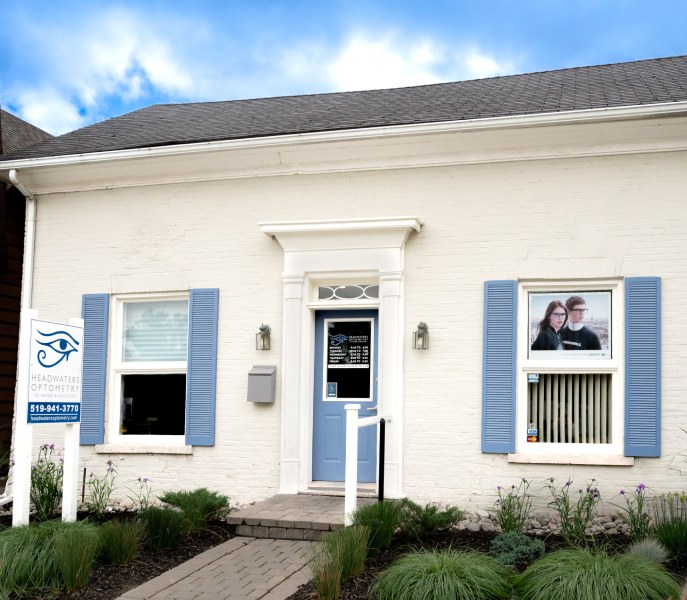 Our Address
230 Broadway

Orangeville

,

ON

L9W 1K5
Contact Information
Hours of Operation
Monday

:

8:30 AM

–

5:00 PM

Tuesday

:

10:00 AM

–

7:00 PM

Wednesday

:

8:30 AM

–

5:00 PM

Thursday

:

8:30 AM

–

5:00 PM

Friday

:

8:30 AM

–

2:00 PM

Saturday

:

Closed

Sunday

:

Closed
We are closed from 1 PM to 2 PM from Monday to Thursday for Lunch.
Our Brands