Assess & Address Your Cataracts
Cataracts are very common, happening to just about everyone as they age. While there's no way to definitively prevent cataracts, you can make lifestyle changes to delay them from developing.
As with all eye diseases, early detection through an eye exam is important to help you stay on top of cataract development.
We're able assess you for cataracts and monitor any progression by dilating your eyes during your regular eye exam. So please call us soon to book an appointment.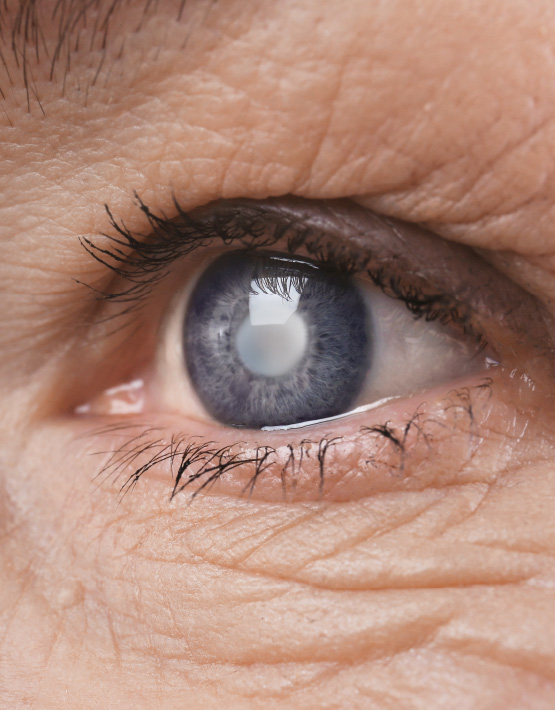 Symptoms of Cataracts
You likely won't notice any symptoms from mild cataracts. But as cataracts develop, you may experience:
Cloudy, blurry vision
Faded colour vision
Poor night vision
Lights seeming too bright
Double vision
Higher Risks for Cataracts
Everyone's eyes start to change starting around age 40, and most cataracts are found in people over age 60. Other risk factors for cataracts include:
Smoking
Drinking excessive alcohol
Family history of cataracts
High sun exposure
Taking steroids
Preventing Cataracts
Healthy lifestyle choices may help decrease your risk of cataracts. Antioxidants and other nutrients, including vitamins A, C and E, lutein, and zeaxanthin, may help. Omega-3s, found in cold-water fish like salmon, may also have a protective effect.
Other important lifestyle changes your eye doctor may recommend include quitting smoking and wearing a hat and sunglasses when you're in the sun.
Cataract Surgery
If your cataracts progress to a point where they interfere with your daily life, your optometrist may recommend cataract surgery.
Cataract surgery is very safe and effective, but you'll need to discuss your options and expectations with your optometrist. They may recommend treating any dry eye symptoms or issues with your tear film first to yield better results.
Our Location
Find us just off Broadway and John in the little white standalone building.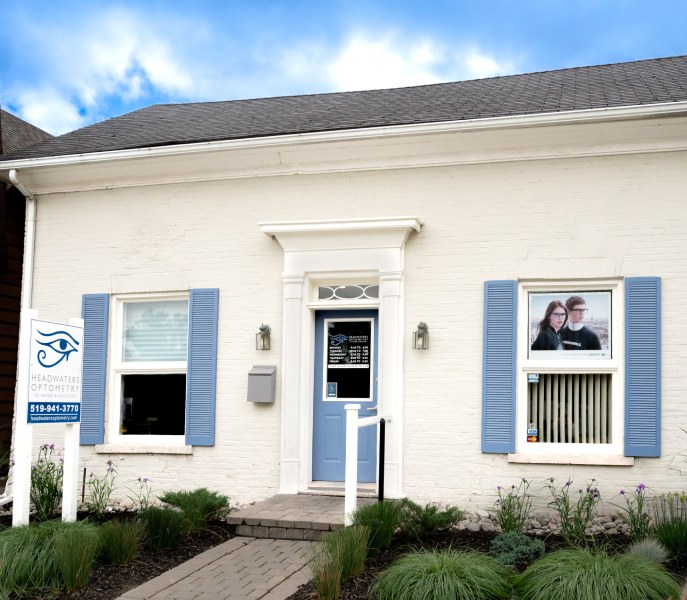 Our Address
230 Broadway

Orangeville

,

ON

L9W 1K5
Contact Information
Hours of Operation
Monday

:

8:30 AM

–

5:00 PM

Tuesday

:

10:00 AM

–

7:00 PM

Wednesday

:

8:30 AM

–

5:00 PM

Thursday

:

8:30 AM

–

5:00 PM

Friday

:

8:30 AM

–

2:00 PM

Saturday

:

Closed

Sunday

:

Closed
We are closed from 1 PM to 2 PM from Monday to Thursday for Lunch.
Our Brands