Find Out if Laser Vision Correction is Right For You
At Headwaters Optometry, we've co-managed hundreds of patients through laser vision correction. With our affiliation with TLC Laser Eye Centres, your LASIK or PRK surgery can be booked at the TLC Waterloo clinic or the TLC Oakville clinic.
For a comprehensive laser eye surgery consultation, please call us at Headwaters Optometry.

Am I a Candidate for Laser Vision Correction?
Laser eye surgery is a common approach to correcting refractive errors that's been safely used in Canada for decades. However, it's a complex process that requires special preoperative care, counselling, and post-operative follow-up for the best chance of success.
Signs You May Be a Candidate for Laser Eye Surgery
Generally speaking, laser eye surgery may be a good fit for you if you:
Evaluation
Our doctors provide evaluations and referrals for patients interested in LASIK or PRK surgery. Your eye doctor will perform a complete review of your patient history and a full assessment of your eye health and vision during your consultation. They'll assess whether your prescription is stable and you're healthy enough to consider LASIK or PRK.
Referral
If your eye doctor has determined you're a candidate for LASIK or PRK, we'll refer you to a trusted surgery centre. The centre performs advanced diagnostic testing and will further evaluate your eligibility for surgery.
If they agree that you're a surgical candidate, they'll recommend the best surgery option for you and will be in touch with us throughout the evaluation.
Post-Operative Care
As soon as your surgery is scheduled, we'll schedule follow-up appointments for you in our Orangeville office to check your vision, provide post-operative care, and answer any questions you have.
Typically, you will begin these follow-ups the day after the surgery and at prearranged times over the following 6 months. After one year, a full exam is recommended annually to determine the long-term results of your procedure.
Our Location
Find us just off Broadway and John in the little white standalone building.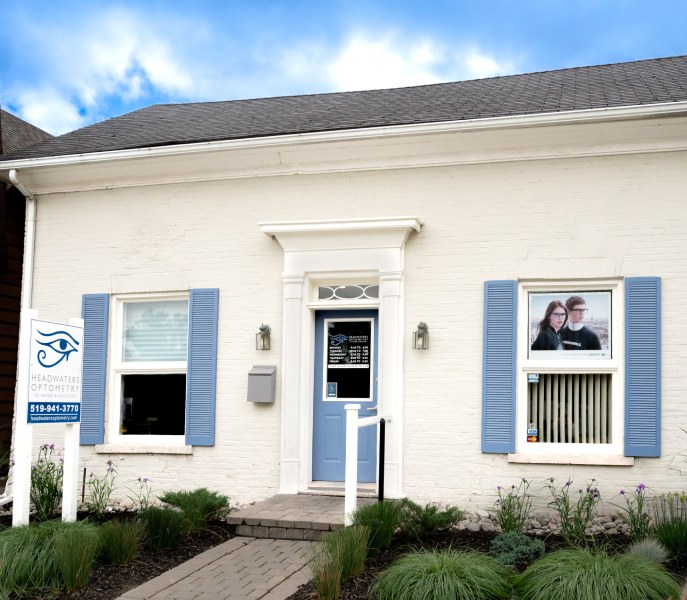 Our Address
230 Broadway

Orangeville

,

ON

L9W 1K5
Contact Information
Hours of Operation
Monday

:

8:30 AM

–

5:00 PM

Tuesday

:

10:00 AM

–

7:00 PM

Wednesday

:

8:30 AM

–

5:00 PM

Thursday

:

8:30 AM

–

5:00 PM

Friday

:

8:30 AM

–

2:00 PM

Saturday

:

Closed

Sunday

:

Closed
We are closed from 1 PM to 2 PM from Monday to Thursday for Lunch.
Our Brands